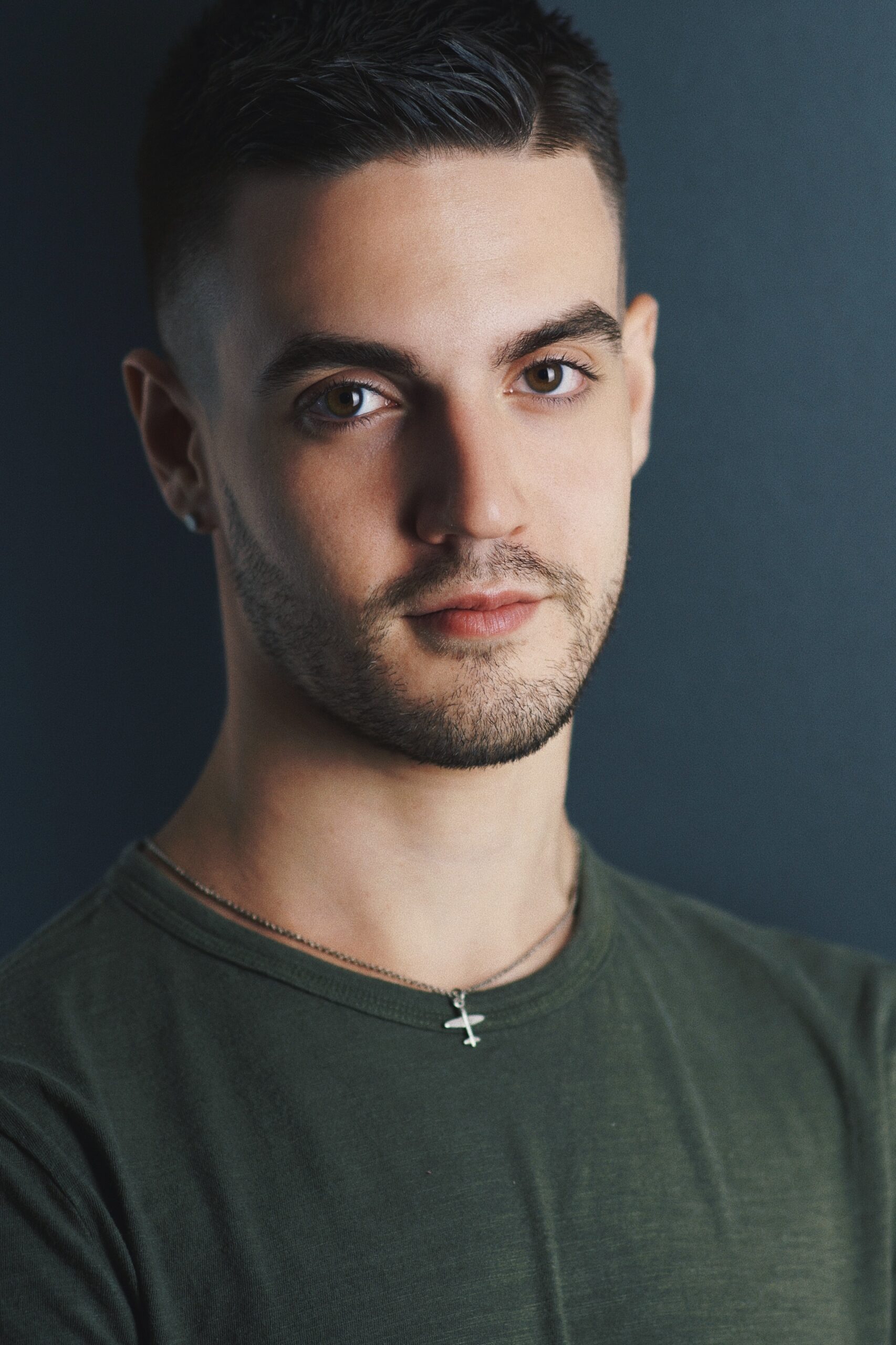 Edoardo Torresin
Profession and Skills
Dancer with Singing and Acting Skills
Musical Performer – Acting – Signing (Baritenor) 
Ballet, Contemporary, Modern, Jazz, Commercial Training
Ballet and Barre fitness teacher
Social media management
Fluent in English
 Stage Experiences
2022/ Hudson Ballet Theatre, Songs of the Sea (Dancer) – Choreographer, Ho-Shia Aaron Thao
2022/ Shades Dance Theatre, Shades Lab (Dancer) – Artistic Director/Choreographer, Cameron Terry 
2022/ Emerging Choreographer Series, Dancer – Choreographer, Tomislav Nevistic
2021/ Graduation Showcase, O Quam Tristis (Solo) – Choreographer, Annie Rigney 
         Ensemble choreographies by Igal Perry, Assaf Salhov, Caleb Teicher
2019/ Peridance Contemporary Dance Company, The Nutcracker (Ensemble) – Choreographer, Igal Perry 
2019/ PMT House of Dance Gala (Singer, Dancer) – Director, Vivake Khamsingsavath
2019/ The Tank, Arts for Alz (Duet) – Choreographer, Vivake Khamsingsavath
2018/ Lucca Comics, Regal Academy (as Travis Beast) – RAINBOW entertainment s.r.l.
Teatro Regio di Parma, 2018/ Guest Dancer – VerdiOff, Festival Verdi 
                                      2018/ Coppélia, ou la Fille aux Yeux d'Email (direction Adria Velasquez) 
                                      2017/ Nat King Cole tribute (artistic direction Arturo Cannistrà) 
                                      2017/ Napoleone e Marialuigia (RAI, Radiotelevisione Italiana S.p.A.). 
Education
2022/ Elements Fitness Studio (Direction Andrea Fornarola) – New York City 
Barre fitness 
2021/ Peridance Center Certificate Program* (Direction Nikki Holck, Igal Perry) – New York City
Ballet, Contemporary, Graham, Taylor, Repertoire, Improvisation, HipHop, Jazz, Composition, Voice, Anatomy, Dance History/Criticism 
2019/ Professione Danza Parma (Direction Lucia Giuffrida, Francesco Frola) – Parma, Italy
Ballet, Pas De Deux, Repertoire, Contemporary, Floor Work, Street Jazz, Voice, Choir, Body Percussion, Music, Acting — Certified in Classical Ballet and Modern Theatre, I.S.T.D. Advance 2 
2019/ Liceo Coreutico Matilde di Canossa – Reggio Emilia, Italy 
Contemporary, Modern (Cunningham), Ballet 
---
Contacts:
Email:
eatorresin00@gmail.com
Instagram:
instagram.com/edoardoat
---
Nationality:
Italian 
Playing age:
16-27
Vocal Range:
Baritenor
Spoken Languages:
Italian (Mother Tongue) – English (Fluent) 
Height:
1.80cm
Sorry, no posts matched your criteria.