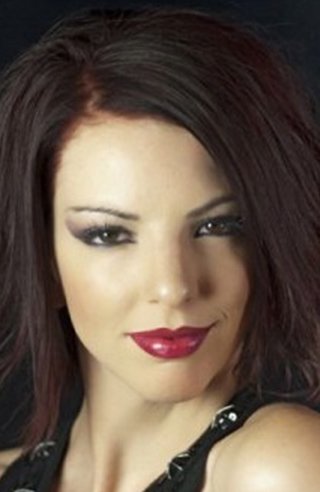 Alexandra Lanini
Profession and Skills
Musical Singer, Pop-rock Singer, Classic Singer, Actress, Modern Dancer, Tap Dancer, Singing Teacher, Piano Skills, Choral Leading and Conducting, show direction, script writing.
Stage Experiences
2010-2011 "Svegliati e Sogna" (Marco Mattolini)
Alessandra (Italian Tour)
2011-2012 "Sur la route des symboles" (Michael Ounsa)
Marianne (Italian tour)
2013 "La Crisi del 25" (Compagnia Teatro Caléa)
script writer, Zoé        (Locarno)                 
2014 "Ailoviù- Sei perfetto, adesso cambia!" (Compagnia Teatro Caléa)
Performer (Swiss tour)
2014 "Sous le ciel de Paris"    (Blueshow productions)        
Solo singer (Empoli)
2018  " All Shook Up" (Compagnia Teatro Caléa)       
Miss Sandra (Locarno)
Education
2000-2007: Solo singing and choral singing, ballet, jazz dance, acting. Shows with semi-professionals companies.
2007-2010: Diploma in Musical Theatre Performing at the "Professione Musical Italia" Academy. during these 3 years I have been studying Classical Ballet, Modern Dance, Tap Dance, Basic Acrobatic Movements, Jazz Partnering and Classical Pas De Deux, Contemporary Dance and Foundations of Caribbean Dances, Solo and Choral Singing, Music Theory and Solfeggio, Acting (Stanislavskj method) and Musical Theatre.
2010 Gloria Gifford Conservatory di Los Angeles (acting)
2011-2021: keep studying singing, musical theatre, contemporary dance, modern dance, acting with loads of teacher from around the world. Shows with semi-professionals companies.
Certifications
2012-2015: Bachelor of Arts SUPSI Dfa: Music and rhythm education (4 ECTS)
---
Contacts
Email:
Instagram:
@alexa.lan
@teatro.calea
---
Nationality:
Swiss
French
Playing age:
30-40 years old
Vocal Range:
C3 – E5 (belt) 
Spoken Languages:
Italian, French, English, German
Height
179 cm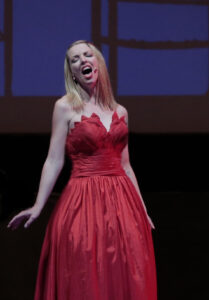 Sorry, no posts matched your criteria.