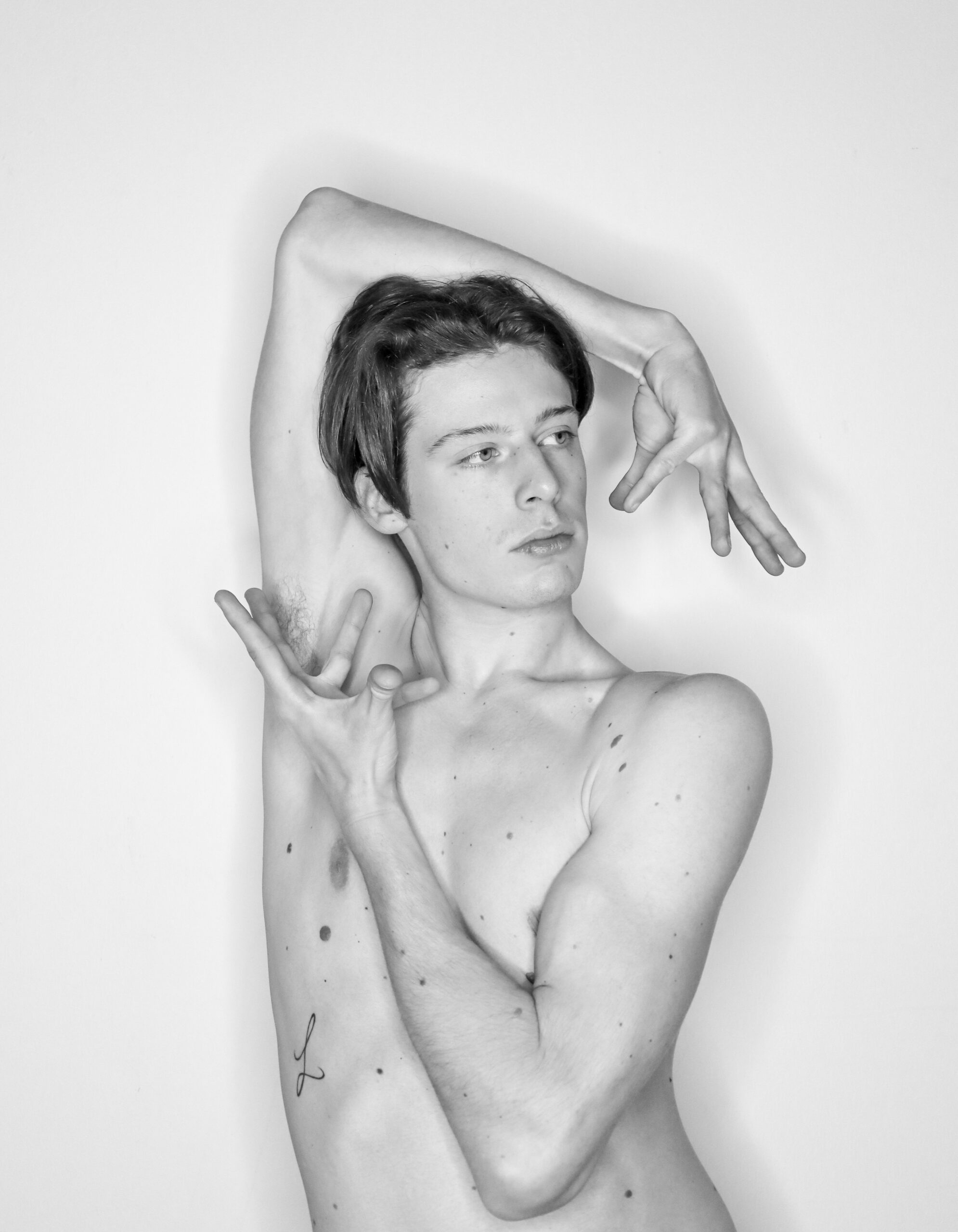 Filippo Ferrari
Profession and Skills:
Dancer, Singer, Guitar player, Drummer
Stage Experiences:
2019
February 12-18th
Berlin (GE), Tanzolym Berlin 2019 International Competition, 
Result: 3rd Soloist Juniores Contemporary
March 23-24 th
Longiano (IT), International Competition Artedanza Longiano. 
Results:
– 2nd, Soloist, cat. Juniores Contemporary, Choreography by Jon*B "Carved Impulses";
– Award: "Best Male Talent" of the Competition, given by Mauro Bigonzetti.
March 30, 31th- April 1st
Amsterdam (NL), AmsterDans International Competition.
Results:
– 1st Soloist, Cat Juniores Contemporary.
– Scholarship: Peridance Center New York, 2 Week , Summer Intensive, Ago 2019.
July 15-27th
Dortmund (DE)
Ballett Dorthmund, Sommerakademie 2019 Scholarship at Dorthmund Ballet in the High Level Category with: Heather Jurgensen, Siner Gonenc Boquin, Ludmila Nikitenko, Mina Skenderija, Natasa Novotna, Leon Kjellsson, Nicolas  Robillard, Dmitry Semionov, Colin Sinclair, Pedram Zamani. Ballet Director Xin 
Peng Wang.
November 28th- December 1st
Valencia ( Spain)
Valencia Danza 2019
Results:
1st Solo Contemporary Senior

2nd Passo a due Contemporay, with Alice Leoni

2nd Group Contemporary

2nd Improvvisation 1vs 1

Delattre Dance Company Prize, Scholarship;
December 15th 
NDT Talent Day, AJA ( Den Haag) (PB)
Practice with: Luca Tessarini, Jesse Callaert, Lea Ved.
2020
February 13th-17th
Berlin (DE)
Tanzolymp 2020
Result:
-1st Solo Contemporary Senior
– Gala Exhibitions at Shriller Theatre with special guest Iana Salenko
March, 9th-14th 
-Scholarship at Delattre Dance Company given by Sthepen Delattre 
-Scholarship  Iwason International School Dance. 
-Scholarship Copenaghen Contemporary School. 
July , 29 th- July 2th
Share Intensive Paris (Hofesh Schecter, Sharon Eyal, William Forsyte, Cristal Pite, Jiri ( Suspended Covid 19).
2021    
January, 8
Contemporary online  workshop with Gustavo Ramirez Sansano
Proyecto titoyaya Valencia artistic director and international choreographer
January, 12
Workshop repertoire:Nicole "Wir sage uns Dunkless" by Marco Goecke
January, 31
Contemporary online repertoire Marco Goecke
Workshop held by Ludovico Pace, ballet master of the famous choreographer
Marco Goecke focused on learning two solos created for NDT 2 and Princess Grace of Montecarlo
February, 17
Contemporary online workshop with Luca Andrea Tessarini
NDT repertoire.
July 2th-4th 
Rieti (IT), P.I.D. Rieti International Dance Festival
-3rd Solo Contemporary Senior 18/OL U
-Gala Exhibitions
-Scholarship: 100% AGORA COACHING PROJECT  directed by Michele Merola and Enrico Morelli
Rieti, July,3
Workshop repertoire "Wir sagen uns Dunkless" by Marco Goecke 
Workshop held by Ludovico Pace, ballet master of the famous choreographer Marco Goecke
Royal Ballet School Antwerp, August, 9-13 
Workshop repertoire Marco Goecke and Edward Clug
Workshop held by Jesse Callaert, dancer at Staatsoper Hannover directed by Marco Goecke
COPENAGHEN INTERNATIONAL FESTIVAL, August, 14-20
100% scholarship for one week at Copenaghen Contemporary School
2022
SCAPINO BALLET ROTTERDAM, January 2022
Scholarship for a week in company, given by the artistic director Ed Wubbe.  
BALLETTO DI PARMA
Admitted in the company of the "BALLETTO DI PARMA" 
Artistic director: Lucia Giuffrida, Francesco Frola
Choreographers: Nnamdi Nwagwu and Francesco Gammino.
STUDY DANCE AT THE UNIVERSITY OF ARTS ZURICH, March 2022
Director: Gianni Malfer
Choreographers/teachers: Kathleen McNurney, Bryan Arias, Patricia Rotondaro, Arman Grigoryan, Mark Wuest, Michaela Bosshard and Marco Volta.
SUMMER INTENSIVE ORSOLINA 28, July-August 2022
Scholarship 20%
A three-week program dedicated to the study and practice of the repertoire of Jiří Kylián, Marco Goecke and Crystal Pite.  
Artists: Ken Ossola, Sarah Reynolds, Giovanni Di Palma, Fabio Palombo, Sandra Marín, Jiří Pokorný and program director Mario Alberto Zambrano.
INVITATION TO THE AUDITION AT THE STAATSOPER HANNOVER
Directed by Marco Goecke 
2021-now,MONO dance company choreography Damiano Artale and Monica Montanti
2022-now Balletto di Parma choreography Nnamdi Nwagwu and Francesco Gammino. 
Education:
Centro Studio Danza D.I.A. (Pavullo nel Frignano – Modena, Italy)
2008 – 2017, Hip Hop Dance
2008 – 2015, Break Dance
2015 – now, Ballet (Stefania Figliossi)
2015 – now, Contemporary Dance (Giacomo tedeschi,Jon B)
2018 – 2021, Junior Ballet D.I.A. Coreography Jon.B,Giacomo Todeschi and Daniele Ziglioli
---
Contacts:
Email:
filloferrari2002@gmail.com
Instragram:
---
Nationality:
Italian
Vocal Range:
 Tenor
Spoken Language:
Italian, English
Height:
1,86
Sorry, no posts matched your criteria.