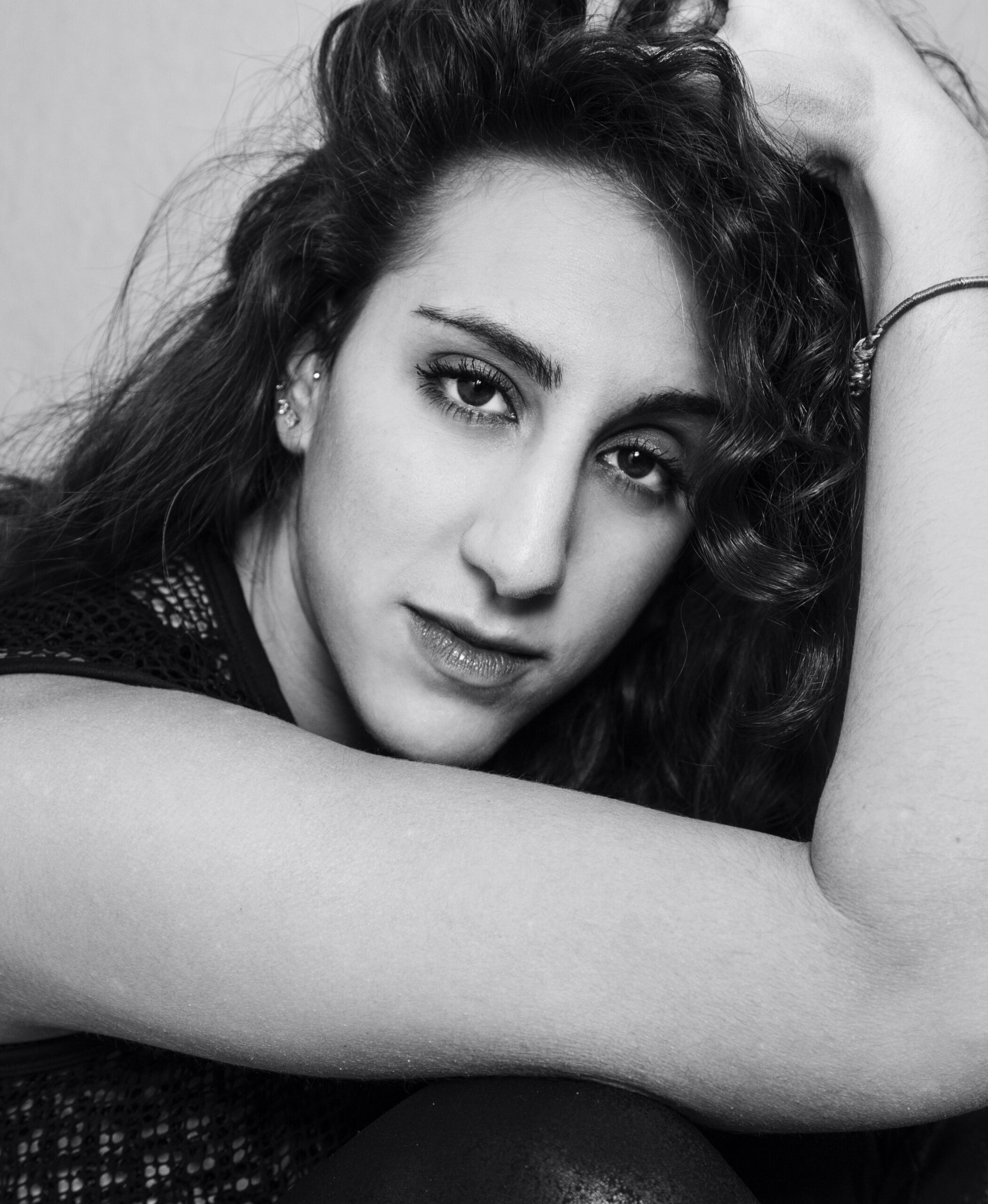 Gisella Granato
PROFESSIONS AND SKILLS
Musical Dancer, Modern Dancer, Tap Dancer , Actress, Musical Singer.
Coreographer, Dance Teacher, Bodycode System Teacher
Aerial Experiences
STAGE EXPERIENCES
2018/2020 " Cruise Roma" Coreografa/Performer Grimaldi Lines –
2017/2018 "Una notte fra le stelle del Musical" Lis, Coreografa/Performer, Teatro Savio – Palermo, Matteo Setti
2017  " Circo Massimo, Capodanno 2018" Performer Circo Massimo- Roma, Compagnia La Fura dels Baus
2017 "La commedia della Vita" dall'inferno di Dante Alighieri, Ensemble Teatro di Vetro – Milano, Luisa Borsieri
2016 "Il Piccolo Principe"Ensamble, Teatro di Vetro – Milano Luisa Borsieri
2015 "La Vedova Allegra" Ensamble Teatro Donizzetti – Bergamo Teatro Musica Novecento
EDUCATION
From 1998 to 2011: Beginning dance studies at an amateur school
From 2011 to 2014 : Diploma in Musical Theatre Performing at the "Professione Musical Italia" Academy; during these 3 years I have been studying Classical Ballet, Modern Dance, Tap Dance, Basic Acrobatic Movements, Jazz Partnering and Classical Pas De Deux, Contemporary Dance and Foundations of Caribbean Dances, Solo and Choral Singing, Music Theory and Solfeggio, Acting (Stanislavskj method) and Musical Theatre.
In 2015 : Seminar of actorial technique with Silvano Torrieri
From 2015 to 2019 : Singing training with various vocal coach
CERTIFICATION
Tap Dance (I.S.T.D.) Intermediate, Advanced 1,
Modern Jazz (I.S.T.D.) Intermediate, Advanced 1, Advanced 2
Ballet R.A.D Intermediate
Master Stretch, Bodycode system. Basic, Intermediate, Advanced
Postural dynamic auto re-education method . Basic, Intermediate, Advanced
---
Contacts
Email:
granato.gisella@gmail.com
Instagram:
gisella_granato_page
---
Nationality: 
Italian
Playing age: 
25 – 35 years old
Vocal Range: 
A2 – Bb4
Spoken Languages:
Italian, English, French
Height:
175 cm
Sorry, no posts matched your criteria.