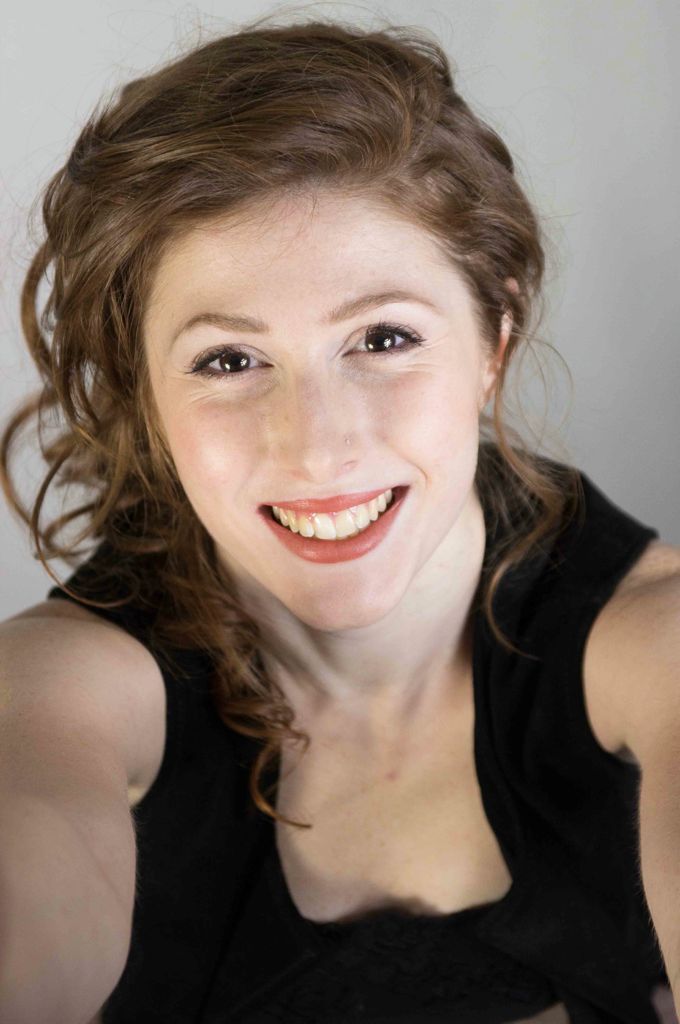 Licia Cristofaro
Profession and Skills
Modern/Jazz Dancer, Contemporary Dancer, Classical Dancer, Tap Dancer, Pas Des Deux, Heels Dancer, Choreographer, Actress, Musical Singer
Stage Experiences
-2020 "La Turandot" Giuseppe e Marina Frigeni , dancer (Teatro Regio Parma)
-2019 "I due foscari" Leo Muscato, dancer (Teatro Regio Parma)
-from 2018 to 2019 "Kiss me Kate" Corrado Abbati, Bianca (tournée)
-from 2018 to 2019 "Scugnizza" Corrado Abbati, ensemble (tournée)
-from 2018 to 2019 "Sul bel Danubio blu" Corrado Abbati, ensemble (tournée)
-2018 "La vedova allegra" Corrado Abbati, ensemble (Teatro Regio Parma)
-2018 "Les Trouvère" Robert Wilson, dancer (Teatro Regio Parma)
-from 2016 to 2019 "Regal Academy" Rose/Joy (Teatro Olimpico Roma/ Teatro Antico Taormina)
Television Experiences
-from 2016 to 2019 "Lo Zecchino d'Oro " Rai   (Regal Academy) Rose/Joy (choreography Roberto Giuffrida)  https://m.youtube.com/watch?v=ecoLl3OX1ew
-2016 "Giffoni film festival" canale 5, Italia 1 (Regal Academy) Joy  https://m.youtube.com/watch?v=XtZkGMtxei8
-2016 "Taormina film festival" canale 5, Super Cinema (Regal Academy) Joy
Other Experiences
-2019 Miss Italia (Emilia Romagna) 
-2018 film "Lamborghini-the legend" Bobby Moresco, cinematic appearance
Education
From 2009 to 2012 "Professione Danza" Parma: Dancing and Acting classes. Shows with semi-professional Companies.
From 2012 to 2016 "Compagnia Era Aquario" Lucia Nicolussi Perego: dancing (contemporary).
From 2016 to 2018: Diploma in Musical Theatre Performing at the "Professione Musical Italia" Academy; during these 3 years Inhave been studying Classical Ballet, Modern Dance, Tap Dance, Jazz Partnering and Classical Pas De Deux, Contemporary Dances, Solo and Choral Singing, Music Theory and Solfeggio, Acting and Musical Theatre.
 Certification:
Advanced 1 in Modern Jazz
Advanced 1 in Tap Dance (I.S.T.D.)
---
Contacts
Email
licia.cristofaro@hotmail.com
Instagram
https://instagram.com/licia.ll?utm_medium=copy_link
---
Nationality:
italian
Playing age
20-30 years old
Vocal range
D3-G5
Spoken languages
Italian, English
165 cm 
Sorry, no posts matched your criteria.