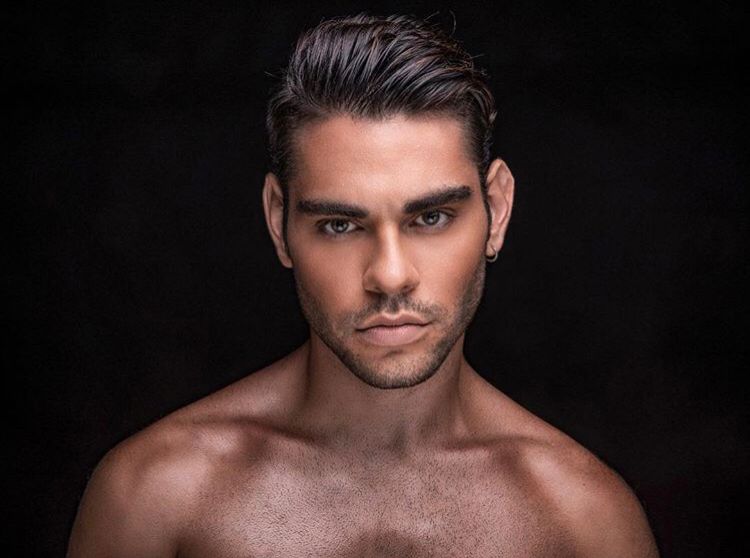 Marco Dalia
Profession and Skills
Dancer 
Choreographer and Ballet Master Apprentice
Drag queen performer
Artistic Dance Model  
Stage Experiences
2011/2012 – Work in "Balletto di Siena" (Siena Italy) in "Lucifero" and "Reshimu" with role to solo dancer, "Grand suite Verdiana" with principal dancer and director of Teatro San Carlo of Naples Giuseppe Picone,
2012 – First dancer in "La Traviata" in production of Paolo Panizza in Rimini Italy
2014 Work to "National company Raffaele Paganini" (Rome Italy) in "La Carmen" (with principals dancers Venus Villa and Rolando Sarabia), "tango" and " Carmina Burana.
Italian tv program "Amici Di Maria De Filippi, as aspiring dancer.
2015- start to work in Theater Lüneburg (Germany) as a soloist dancer
2015 2016 – dancer in Ballet Ness Ziona (israel) Soloist role in "Hoffesh" creation by Elie Lazar, friend of Frantz, chenese doll and soloist in the Waltz of the time in "Coppélia", and Nutcracker role and chinese dance in "Nutcracker" by Elie Lazar.
2016-2018 member of the Corp de ballet at the Israel Ballet in Tel aviv. Production: "White Swan" by Andonis Foniadakis Red Riding Hood, cat with the boots, four cavalier in "the Sleeping Beauty" (Marius Petipa) "Piaf", by Mauro Astolfi The Beauty and the Beast "by David Nixon Peter Pan by Vladimir Dorohin "Nova Carmen" by Sharon Eyal "Giselle" Marius Petipa "Nutcracker" Chinese dance, harlequin doll. Marius Petipa.
2018-2019 member of the company "Daniele cipriani Entertainment" in the production: "Nutcracker" Chinese dance, by Amedeo amodio. "Carmen" by Amedeo Amodio. "Mediterranea" by Mauro Bigonzetti.
2019 member of the company "Roma city ballet" in "Cinderella" by Luciano Cannito
2020-2021 member of the "Ballettrossa" (Opernhaus Halle) in Germany I authorize the use of my personal data under law. 196 of 30 June 2003.
2021 guest dancer in "Tivoli Ballet" in Copenaghen , for the production with the direction of her majesty queen Margaret.
Education
2006 He began studying modern dance at the "Centro danza Futura" in Rimini. (Italy);
2007 – Integrates the study of modern dance with classical and contemporary dance classes;
2009 – Log in professional school Dance profession Parma (Parma Italy);
2010 Scholarship to English National Ballet school in London;
2011 – Admitted with a scholarship to the academy "Balletto di Toscana" directed by Cristina Bozzolini, and continues his studies at the professional school "Artedanza San Marino" (Republic of San Marino), directed by Lara and Lisa Perrucci
INTENSIVE TRAINING AT: English national ballet school – London Bolshoi ballet academy – Russia Het national ballet – Netherlands Netherlands dance theater – Netherland JKO School of American Ballet Theater USA Alvin Ailey dance theater – USA Complexion contemporary ballet –
Competition
2009 1st Prize Winner "Modern Jaz Soloist" and 2nd Prize for "Best Talent in the Dance" contemporary, second place category at the "International Dance Competition at the Grand Prix Dance Festival Competition in Chianciano Terme Siena.
2011 2nd Prize Winner Group Classic "MIDANZA the competition in Milan.
2nd Prize Winner" contemporary only "at the" International Grand Prix "Salsomaggiore Terme"
2012 First place category classical pas de deux, at the "International dance competition" in Milan with a scholarship for the international choreographic academy Chisinau (Moldova) and admission to intensive course at the "Bolshoi Ballet Academy" First prize contemporary at "Lecco dance" with a scholarship to the "New York City Broadway dance center".
Finalist in the competition "Rieti Dance Festival" with a scholarship total for the academy "Dance Art Faculty" (DAF) 2015 First place category Contepetition in Regesburg (Germany) and contract for Theater Lüneburg
---
Contacts:
Email:
marco_dalia93@live.com
Instagram:
---
Nationality:
Italian 
Playing age:
28
Spoken Languages:
Italian (Mother Tongue) – English (Fluent) – Spanish (intermediate) 
Height
1.76 cm
Sorry, no posts matched your criteria.