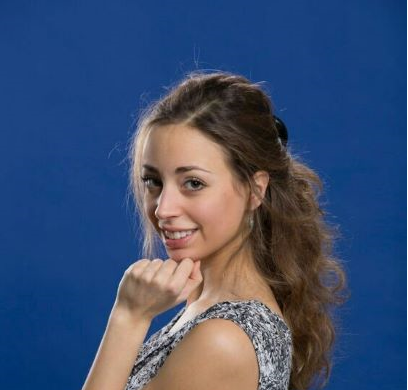 Maria Beseghi
Profession and skills
Ballet dancer (Finnish National Ballet 2015- 2018 and 2010-2012, Staatsballet Hanover 2014-2015, Northern Ballet 2013-2014, Zurich Ballet 2012-2013), choreographer (2020-2021 Kielo Dance Company), ballet teacher, contemporary dance, pilates
Stage experience
As a Free- Lancer with Helsinki dance Theatre: "Our reality moves" (Val Rey Suarez)
As a Free-Lancer with Ballet Finland: "Magnet" (Ville Valkonen), "The things that keep me up at night" (Thibault Monnier) "Strauss concert, The Blue Danube" 2018-2019 (Ville Valkonen)
With Finnish National Ballet: "Bayadère" (N.Makarova), Bach (Nacho Duato), Episode 31 (Alexander Ekman),"The Nutcracker" (Wayne Eagling and Toer van Schayk ), " Alice in Wonderland ( Jorma Elo), "Romeo and Juliet" (Natalia Horecna), "Romeo and Juliet"( John Cranko ),"Cantus Arcticus" (Virpi Pahkinen), "Don Quixote" (Patrice Bart), "Coppelia" (Marc Ribaud), "Blood Wedding" (Cathy Marston),"Manon" (Kenneth Mac Millan), Swan Lake, Snow Queen, The Little Marmaid, Scheherazade, Kalevalanmaa ( Kenneth Greve), Muumit ( Anandah Kononen)
With Staatsoper Hanover: "Inferno" (Joerg Mannes), "Der Kuss" (Joerg Mannes), "Sleeping Beauty" (Joerg Mannes), Chaplin (Mario Schroeder), "Der Prozess" (Mauro Bigonzetti), "Paradiso" (Joerg Mannes)
With Northern Ballet: "A Midsummer Night´s Dream" (David Nixon), "A Christmas Carol" (Massimo Moricone), Cinderella (David Nixon), Cleopatra (David Nixon)
With Zurich Ballet: "Romeo und Julia" (Christian Spuck), "Schwanensee"(Heinz Spoerli), "New Sleep" (William Forsythe),"Leonce und Lena" (Christian Spuck)
Education
I started my dance education at Professione Danza Parma under the direction of Francesco Frola and Lucia Giuffrida and joined the pre-professional ballet division there in 2004. During these years, I have been participating in different ballet competitions and attended several international ballet intensive courses, such as at the Royal Ballet School (London).
I completed my dance education and graduated as a professional dancer in 2010 at the "Hochscule fur Musik und Theater" in Munich, Germany under the direction of Konstanze Vernon and Robert North.
2010 – 2018:  full-time professional dancer (Finnish National Ballet, Zurich Ballet, Staatsballett Hanover, Northern Ballet)
2018- : ballet teacher and free-lancer dancer
2020- : co-founder and choreographer Kielo Dance Company (Finland)
Currently studying to become an internationally recognized mat Pilates Teacher instructor.
Certifications
Bachelor of Arts Degree (Hochschule fur Musik und Theater)
RAD vocational exams (until Advanced 1, all passed with Distinction)
---
Contacts:
Email:
Instagram:
---
Nationality:
Italian
Spoken Languages:
Italian (mother language), English (very fluent), German and Finnish (basic level)
Height:
168 cm
Sorry, no posts matched your criteria.